Aline Ayoub | President & CEO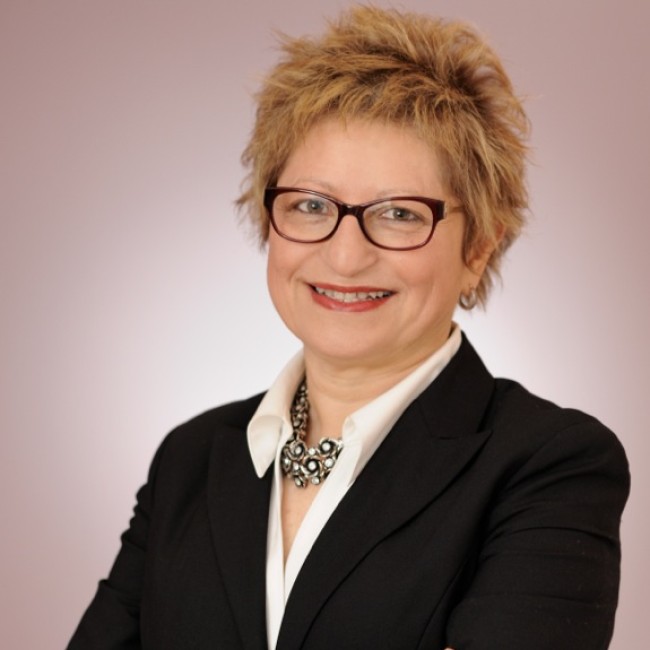 Email: aline@ayoubhr.com
About the owner
Aline graduated from Université de Montréal with a BA in Political Sciences and a Certificate in Public Relations. Aline has accrued deep expertise in human resources consulting, and HR management with many years experience in hiring, building, and developing cohesive and successful teams at some of Canada's largest and most respected national retail brands.
She also holds a certification in the Myers-Briggs Type Instrument. Aline sits on the advisory board of the Canadian Association of Marketing Professionals and served as the Chair of the HR Committee for the Mississauga Board of Trade.
Aline developed a curriculum for the HR Management Certificate for Small Business, and delivers the program through the Human Resources Professionals Association. She's an avid blogger and incorporates yoga, meditation, and spinning into her personal health and wellness practice.
About AyoubHR
She created Aline Ayoub HR Consulting in 2011 and delivers high caliber Human Resource Consulting in Toronto and across Canada. Services include Outplacement and HR Workshops for both Employers & Individuals who seek HR services and professional career coaching.
Our deep expertise in human resource consulting, and HR management brings more than 30 years' experience in company culture, business environment experience, building, and developing cohesive and successful teams at some of Canada's SMEs.
Just because the world of work is changing and you feel pressure and fear of what's going to happen to the workplace, doesn't mean you can't be deeply connected to your business and be successful. We work with business owners to make diversity and inclusion initiatives the top of the priority list. But introducing diversity and inclusion to an organization is not always simple. In fact, diversity hiring is a multifaceted challenge that requires deep effort, and it can be difficult just figuring out where to start. We'll help you get started.
As a small business owner, you want to spend your time growing your business. You want to pass the test of an Employment standards officer because you care for your Employer Brand. Having helped literally thousands of business owners reap significant financial savings by providing them with advice, tools and expertise to offset HR issues before they arise, we've got you covered.
Our team
Our values
Strategic – we put ourselves in your shoes to provide solutions
Meaningful – we care about your bottom line
Accessible – we are at your service
Reliable – you can count on us
Targeted – we know your time is valuable